THE ULTIMATE STORY TELLERS EXPERIENCE + MORE
Check out HausHill Entertainment on Smart TVs, Playstation, Xbox, Chromecast, Apple TV, Blu-ray players, and more.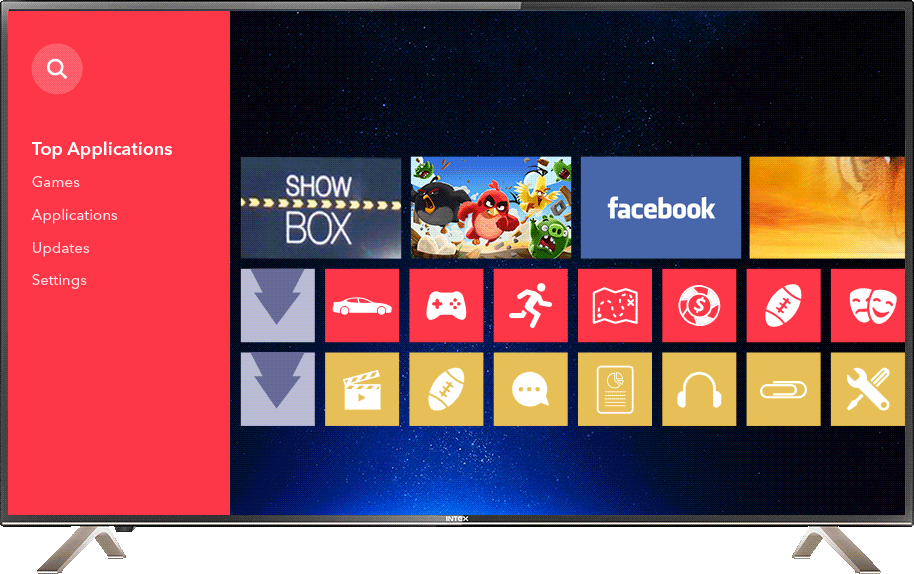 Download to your devices.
​
Download your podcast or shows offline and always have something to keep you entertained.
Stream podcasts, digital web series and more on your phone, tablet, laptop and TV.
​
Get episode level detail (show notes, unlock bonus episodes, premium content etc.) for all shows on the HausHill Entertainment Network app.
Uploading a New Content for Distribution:

Go to www.haushillentertainment.com Log in to your member account From the members menu> click on "Content Creators" Click on the middle door and enter password podcontent Scroll down to the "Upload Your Episode" section Submit your content by clicking the blue "Submit" button Once your episode is submitted, it will appear on the HausHill Entertainment platforms, etc. within 24-48 hours. Our network producers will reach out with any questions or concerns if applicable.

Can I insert pictures/audio files in my show note template?

Yes! To add a picture and/or audio files, follow these simple steps: Scroll to Number 7 on the template "Upload a File" Click "Add File" (.mp3, .mp4, .mov, .jpg, .png) Select your file, click "Choose" Finally, click "Upload"

How do I know how many downloads and streams that my show/podcast has?

All show and podcast analytics can be title can be accessed by clicking here - HausHill Entertainment Podcaster Analytics Dashboard

How often is the analytics dashboard updated?

The dashboard is updated weekly. Providing analytics for all audio streaming platforms, YouTube and podcast/show demographics + more. If you would like in-depth, show level statistics, please email info@haushillmedia.com. Please allow 24-48 hours for a reply.

Why does the network push the HausHill Entertainment App & Apple Podcasts App distribution so heavy?

Here's an FYI - Apple Podcasts is the undisputed champion of podcast applications. It's already installed on every new iPhone and has more listeners than Spotify, Google Podcasts and Stitcher. Chances are most of your podcast listeners use the Apple Podcasts application to listen to your show. In order for your show and our network to stand out amongst the sea of podcasts out there, you need to know how to improve your content. This means going above and beyond podcast downloads and understanding how people are consuming your show and/or episodes and how to find more listeners just like them. Even with a new podcast, getting more detailed understanding of your current audience is key to thriving in the podcast space!

Do my guests have to sign a Media Consent & Release waiver?

Yes! In order to maintain the integrity of our talent, creators and clients we ask that all guest(s) have an active waiver on file: Click here for Media Consent & Release waiver Please have guest(s) sign and date Upload the signed copy to the episode show template If this step is not followed, you are at risk for your show to be delayed on air time/date.

What if my content is not posted to my social media accounts exactly as listed on the social media calendar?

Our social media managers post no more than 15-30 minutes, prior to, or after the scheduled posting time, as listed on the HausHill Entertainment Social Media Calendar.

How can I get content to the network that I want to see posted on my social media account(s)?

As a paid Social Media Management (SMM) subscriber services, ensure that our team of creative design experts and copy writers have all the right tools to help expand your brand. We've made the process simple: 1) upload the content 2) select the date 3) select the time 4) select the social media platform of your choice 5) click "Submit" However, if you would like upload specific content for (SMM) distribution that it outside of your (SMM) agreement, click here. Please note: Additional services may be invoiced.

What are some ways that I can monetize my visual content under the HausHill Entertainment Networks:

1) Give consumers your visual content for free - this option allows consumers to get used to your content and/or brand. People usually always love to hear the word "FREE". 2) Sell your visual content - you set the price, with this option consumers are able to purchase your visual content for an unlimited amount of time. 3) Rent your visual content - you set the price, with this option consumers are able to rent your visual content for a set time frame. 4) Channel Subscriptions - monetize from monthly subscriptions to your channel on the HausHill Entertainment Networks. 5) HausHill Commercial "Ad Spots" - 10, 15-30 minute client-paid advertisements strategically placed within your visual content.

What are some ways that I can monetize my visual content under the HausHill Entertainment Networks:
Haus of Cultural & Creative Content